15
years 


of experience On our homeland Aruba 
20+
off-grid & hybrid
projects completed
The on- and off-grid Specialist
Quality, reliability and high-level  service

Is what we guarantee 
OUR PRODUCTS
ENERGY SAVING
SOLAR SYSTEMS
SOLAR WATER HEATING
WIND ENERGY
Engysol NV first Aruban company that opened its doors in 2007, from the day that our Aruban government allowed us to import green energy.
Our core business is turnkey solar & wind turbine projects for both residential and commercial solar PV panel systems.
The on and off-grid specialist
PLACEBO Effect, Invisible minimum Cooling Temp
Programmable minimum cooling temp. the setting, till 5 °C / 10 °F more economically than displayed temperature Unique Placebo Effect Option where the A/C can be made to automatically operate
Save 15% till 25 % more on your AC electrical cost
The motion sensor successfully controls the abuse of all brands of air-conditioning, within the holiday rental industry, offices, schools and retail units.
Tamper proof, motion & body heat sensing, timer off delay till 1 hr, day or night setting.
The sensor controls, switches the AC & avoids high electricity bills for all air-conditioning brands. Especially cost-effective for the (holiday) rental and offices.
DIY simple installation & easy programming
Attractive price & ROI of 3 - 6 months
SOLAR PANELS on and off grid
ON GRID / OFF GRID
Photovoltaics (PV) is a method of generating electrical power by converting solar radiation into direct current electricity.
Lower your monthly electricity bill with one of our solar back up packages. 
SOLAR PANELS INSTALLED IN ARUBA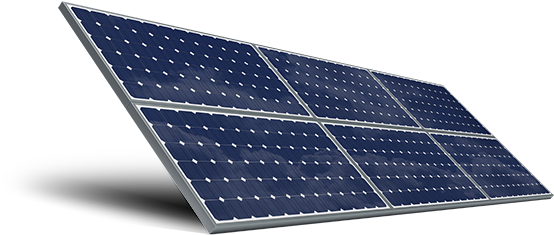 Lower your monthly electricity bill with one of our solar back up packages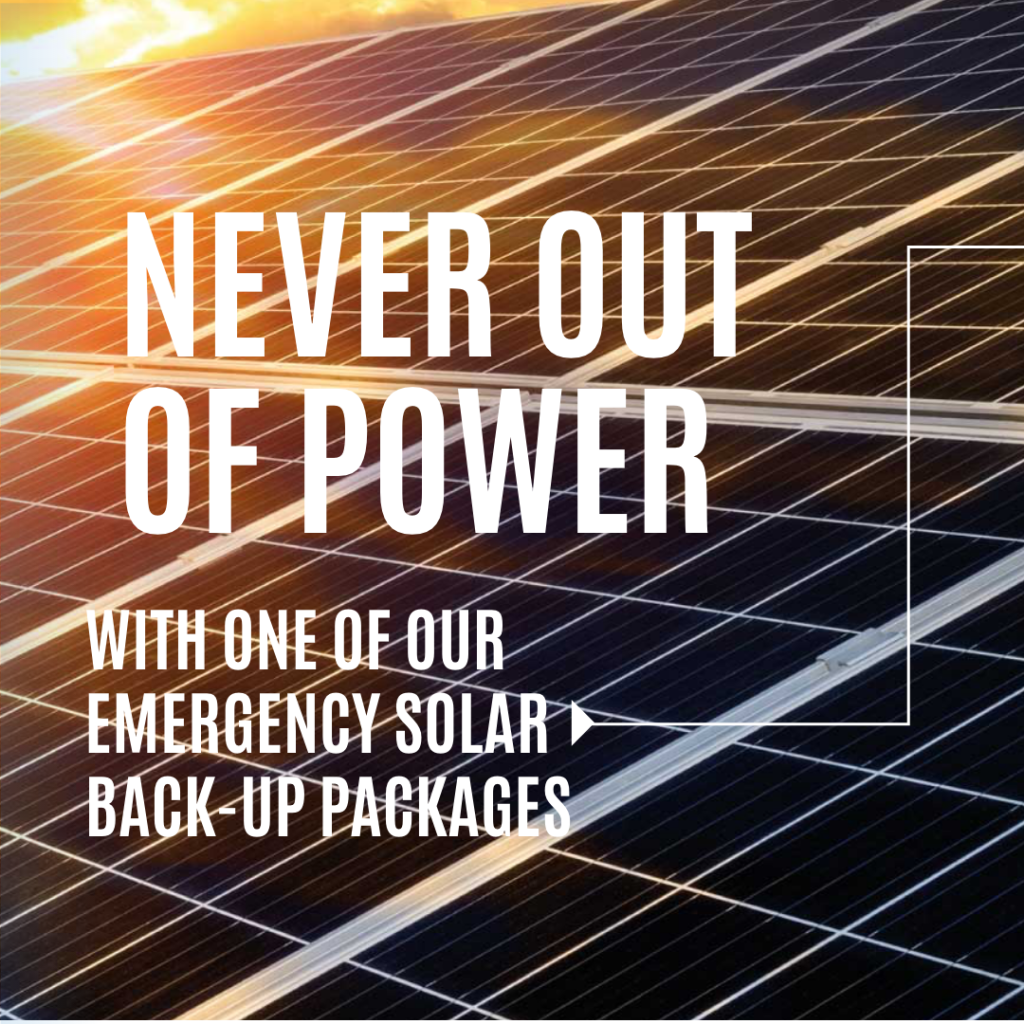 Save up to 65% on electricity bill
Save up to 75% on electricity bill
Save up to 90% on electricity bill
Save up to 100% on electricity bill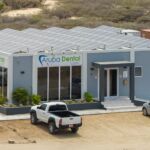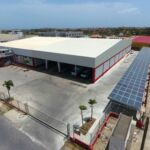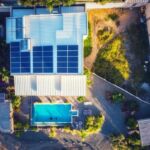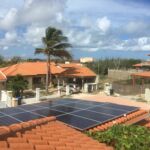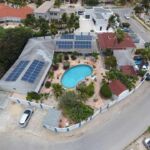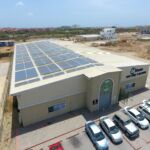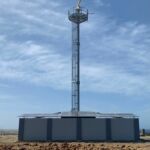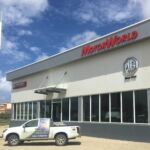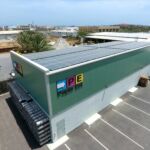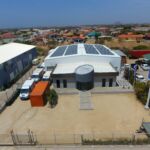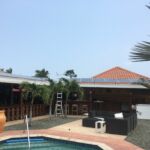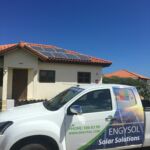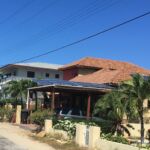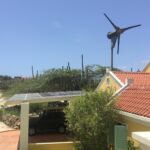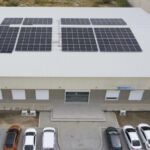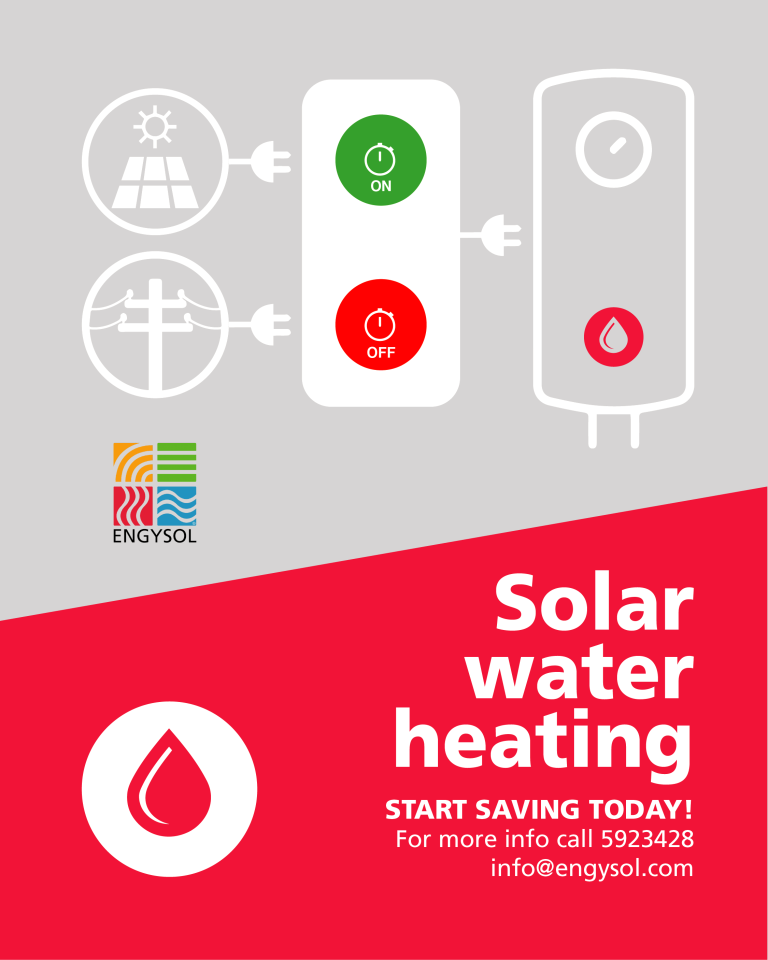 Solar water heaters can be a cost-effective way to generate hot water for your home. They can be used in any climate, and the fuel they use, sunshine, is free.
We will supply and install the most affordable split system, your 50 gallon / 200 liter storage tank on the ground floor and the solar panels on your roof.The tank on the ground is 50 gallons which are enough for an average of 12- 15 gallon (40-50L) per person
Split system
A split system consists of roof-mounted solar panels and a separate storage hot water tank on the ground.
Advantages
No cold and hot water lines going to your roof
No 250+ kg / 500+ lb pound weight on your roof
Longer lifespan of the solar panel than a tank with collector
Make your existing water heater solar powered.
Hybrid
No solar power and or all hot water used?
Then controlled grid power for heating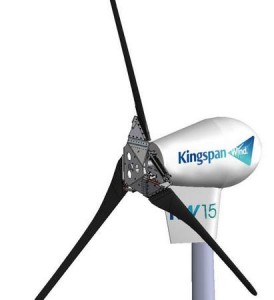 Kingspan is the world's leading supplier of small wind turbines. Our high-performance turbine is the result of almost thirty years of inspiration, innovation, and development
The KW6 has a downwind self-regulating design which allows the turbine to automatically track the wind direction so there is no need for an active yaw control.