Solar water heaters the cost-effective way to generate hot water for your home.
Systems:
Stand alone integrative pressurized system
The transparent vacuum glass tubes covered in heat adsorbing copper film are fixed to the storage tank via a copper rod what sticks in a captured opening, the sun heated copper will get very hot and heats the water like an electrical heater. The system comes standard with a controller and back up heater, but in our climate very rarely installed and used. The cold water pressure is the same as the hot water pressure since the waterlines are all hook up to the storage tank.
The standard magnesium rod, extends the lifespan of the inner tank, It diverts the corrosion away from the outer wall
of the tank, a pressure relieve valve on top of the tanks protects the system against (steaming)overpressure and boiling water.

Split system
In situations where there is no space or wish for a storage tank high up on the roof we have the split system.
We can design , supply & install 2 options:
Split Pressurized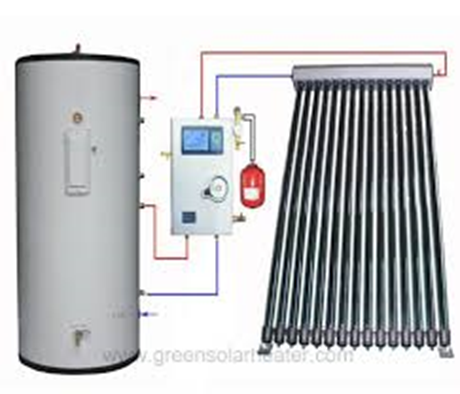 100% Electrical

Your existing water heater can be re used.