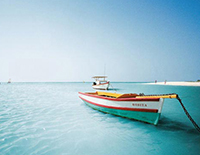 Engysol NV Aruba opened her doors in 2007, from the day that our government allowed to import green energy.
Engysol consists out of 3 partners (Managing director and 2 silent partners). The managing director will be your single point of contact for all related questions, small and large scale green projects.
Our core business is turnkey solar & wind turbine projects for both residential and commercial solar PV panel systems. We take care of design handle design, supply and installation for these products and also small wind turbines from 2.5 till 15 kw. We offer custom fit on grid, off grid and hybrid PV systems.
In Additional we  to these 2 main products categories, we introduced a very efficient vacuum tube solar water heater and other water heating and or water saving products.
Also we can install and deliver the Go Chemless pool bio sanitizer and a nice variety of additional products that improve the quality of living and reducing cost.
Engysol is by fact the most reliable, experienced supplier & installer on Aruba, with more than 12 years experience in this market.
Together with partner BESO vba for solutions, consultancy and advice, we have more than 25 years international experience in Electrical, Industrial, Data and Telecom installations following the Dutch and local Aruban electrical code NEN 1010.
We have a wide range of electrical testers to troubleshoot and solve any power quality electrical issues.